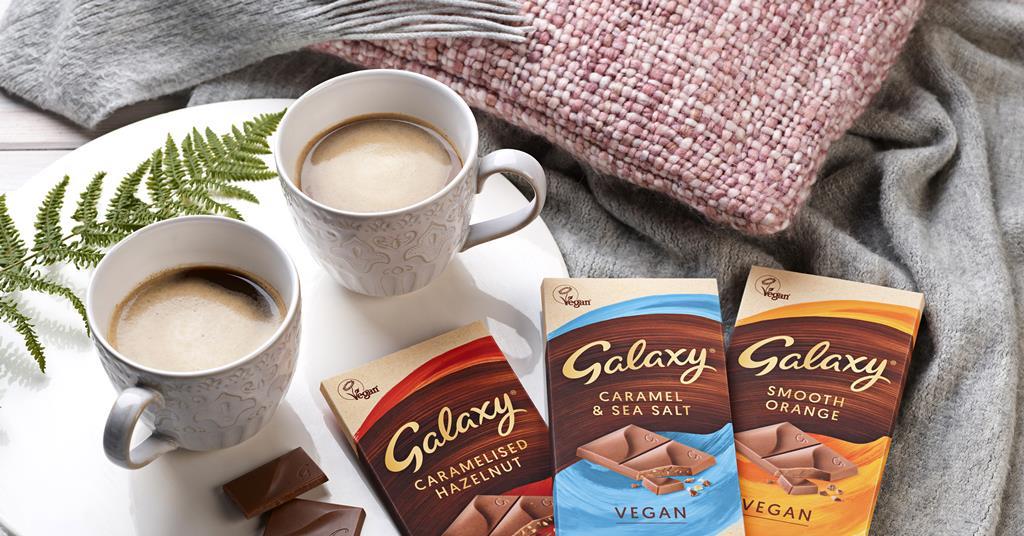 When Mars launched a vegan version of Galaxy in 2019 – beating rivals Cadbury and Lindt to the punch – it was met with a rapturous response. It was the first major supplier to create a vegan version of one of its biggest brands.
It followed with vegan Topic and Bounty bars, which sold well: the value of the whole range rose 11% to £3.7m in the past year alone [NielsenIQ 52 w/e 29 May 2022].
That is, until the entire lineup was delisted in Tesco, Sainsbury's and Morrisons over recent months. They're still stocked in Asda, Co-op, Boots and on Amazon, but the delistings have had a catastrophic effect on sales. In the four weeks to 28 May, sales of the range fell 61% [NielsenIQ].
So, why did three of the UK's biggest retailers ditch such a successful proposition? And what can it tell us about the challenges for vegan chocolate?
When The Grocer broke the news of the delists, Morrisons said the range did "not meet the criteria of either our health & wellbeing category or our free-from one". It is understood this was because Mars couldn't state its bars were 100% dairy-free.
The packs carry a label stating while the recipes are vegan, they are made in a factory that uses milk.
"A milk allergy can be just as dangerous as a peanut allergy"
It's understandable why retailers might want to crack down on any product with even the slightest risk of causing an allergic reaction.
"Consumers are more aware and actively looking at the back of pack," says confectionery investor and former Thorntons marketing boss Hannah Legg.
Plus "three years ago you had less brands that could properly segregate the supply chain and the manufacturing so there were less to choose from".
And it's important to remember that "some people are really sensitive", says Moo Free founder Andrea Jessop. "A milk allergy can be just as dangerous as a peanut allergy."
Ranging row
Why then, did Mars refuse to allow its bars to be ranged in core confectionery? After all, that's where the other big vegan chocolate players like Cadbury Plant Bars (which carry a small 'may contain milk' warning on back of pack) are ranged.
"I would imagine [Mars] see the free-from space as totally incremental to them," says Legg. "[The big chocolatiers] are fighting for margin and incremental distribution all the time." This wasn't an issue in Asda, which has a dedicated vegan chocolate fixture.
Mars maintains free-from is the right place for its vegan choc. A spokeswoman says it is "committed to a long-term future in the free-from range" and plans "to continue to build our portfolio in this space".
But these delistings suggest it might have to go back to the drawing board and potentially relaunch 'true' free-from chocolates if it wants to regain lost shelf space.
However, removing any potential allergens completely is difficult and expensive. It requires significant investment or a third party manufacturer, which adds cost and reduces margin.
That and "there's very few factories that are completely free-from", says Jessop.
Tricky, when Mars needs to be able to compete with the likes of Cadbury and Lindt.
Still, it has proved itself a pioneer in catering to health & wellness trends of late: take its recently unveiled non-HFSS Triple Treat bars, or CO2COA, the entirely vegan chocolate brand it this week launched in the US.
Who knows, Mars could be back in the UK's free-from aisles sooner rather than later.