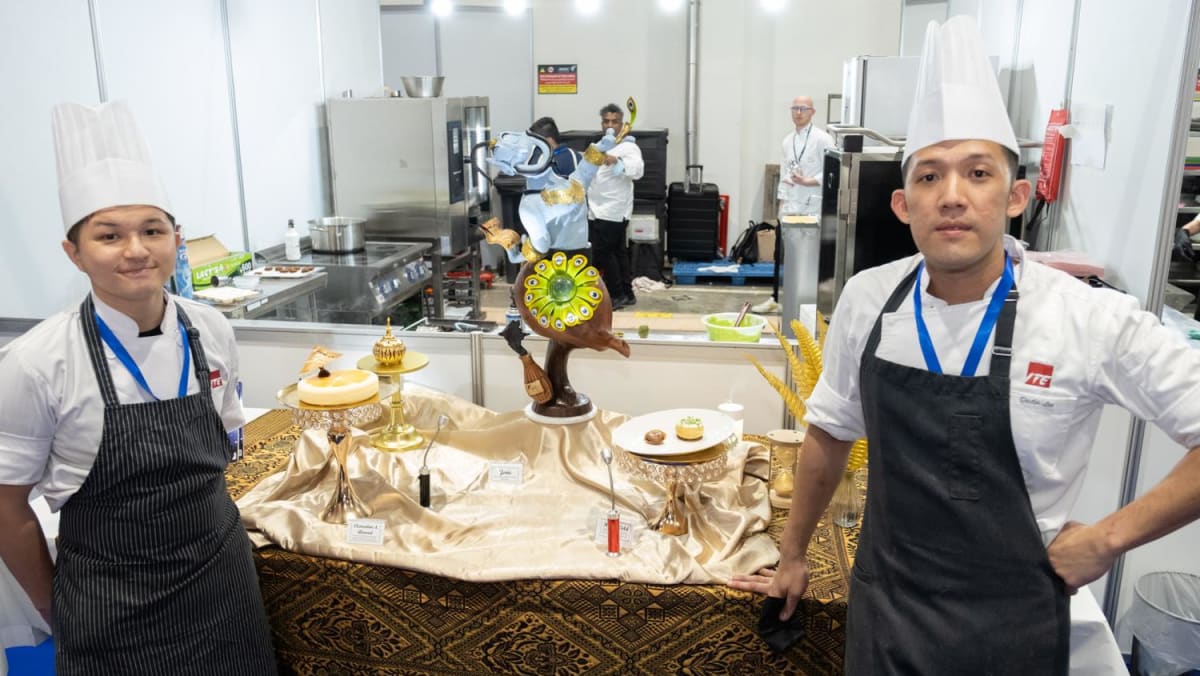 TELL US A BIT MORE ABOUT YOURSELF AND HOW YOU GOT HERE.
I've been in the pastry and baking scene for close to ten years now. Before joining ITE as a lecturer, I started off working in Grand Hyatt Singapore for three years and became an assistant pastry chef at JW Marriott for about two years.
After deciding that teaching was my calling, I ventured into the cooking education sector about three to four years ago and have never looked back since.
HOW DID YOU FEEL WHEN YOU LEARNED THAT YOU QUALIFIED FOR THE FINALS?
I was humbled and honoured to qualify for it, as well as to represent Singapore and, specifically, ITE. Only a small percentage of the win is my input, which would be going through rounds of practice and all that.
It's because of all of the support we got from organisations like the Singapore Chefs' Association and Singapore Pastry Alliance that I'm further humbled by the win, as it wouldn't have been possible otherwise.
HOW DID YOU AND YOUR TEAM PREPARE FOR THE COMPETITION?
For the chocolate sculpture, I had to sketch it out into the shape I wanted – which was Genie from the 1992 Disney film, Aladdin. So, a lot of time went into sketching it, sculpting it with chocolate and fine-tuning the angle, the way the genie looked, how it smiled and so on.
The entremet and plated dessert went through a similar fine-tuning process, so all of this together took us three months of intensively developing the products we wanted to make before rehearsing for the competition itself.