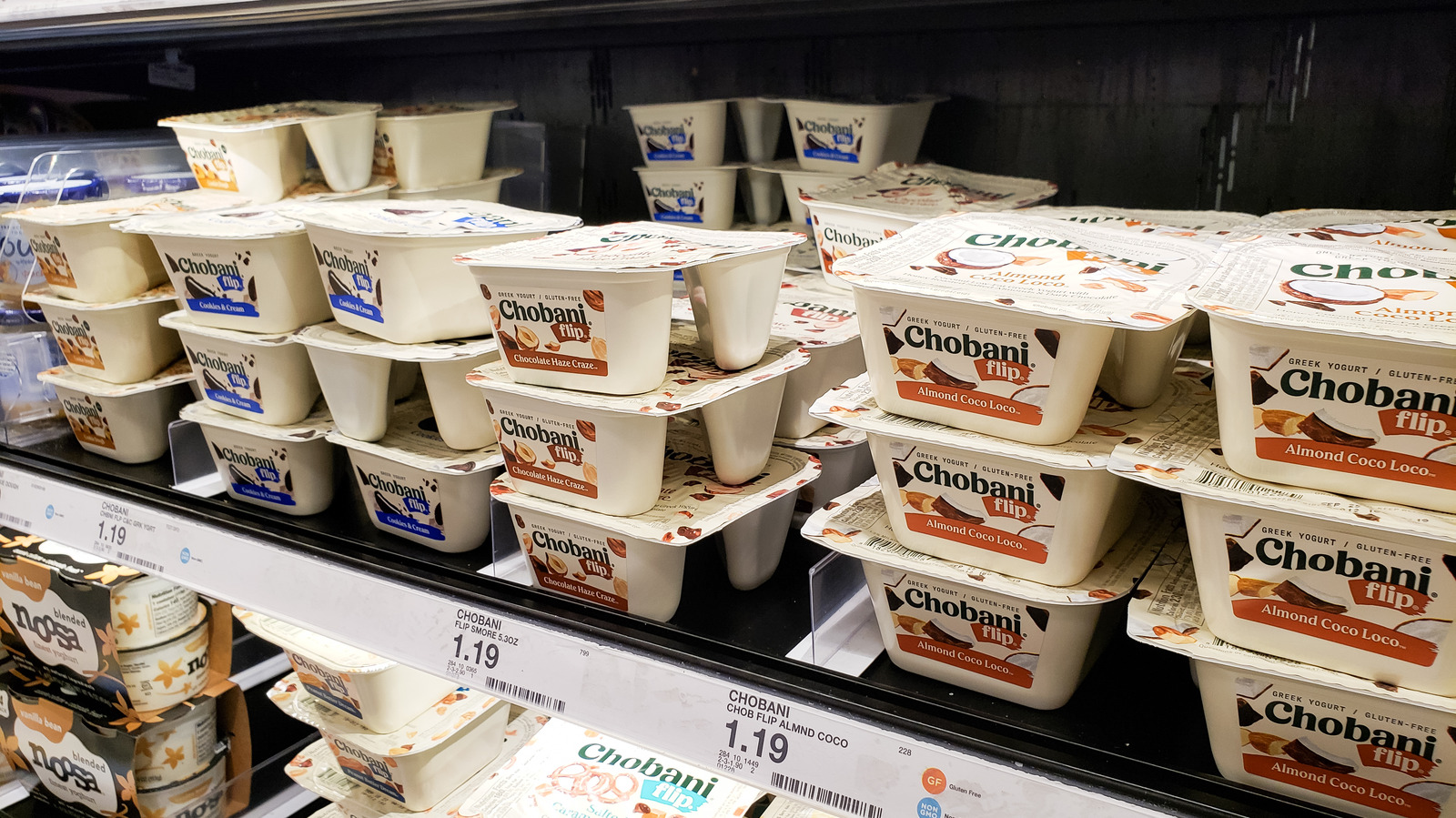 Last but certainly not least, we have our absolute favorite of the bunch: the strawberry cheesecake. Why did this one catch our attention? First of all, anything that's cheesecake-flavored is going to be high on our list. If you can't just enjoy a cheesecake on its own, then cheesecake flavoring is the next best thing in the dessert world. But it seems like Chobani didn't want to overwhelm us because they're not adding chocolate, caramel, or anything else that's too heavy to this yogurt. Instead, they go with sweet, refreshing strawberry. Once we got a taste, we realized what a good choice that was.
The strawberry yogurt is just sweet enough and actually tastes like real strawberries. You don't always get that from strawberry-flavored products, so that's a real plus. The graham crackers and the coated rice crisps add a lot in the way of texture, ensuring that every bite is exciting. Once they add in the creamy frosting chunks, it's game over — they're really the star of the show.
This delicious flavor isn't too over-the-top to enjoy for breakfast, but it definitely tastes like dessert. If you're wondering which Chobani Flip to try first and you love cheesecake as much as we do, we can pretty much guarantee that this one will go down as a hit.