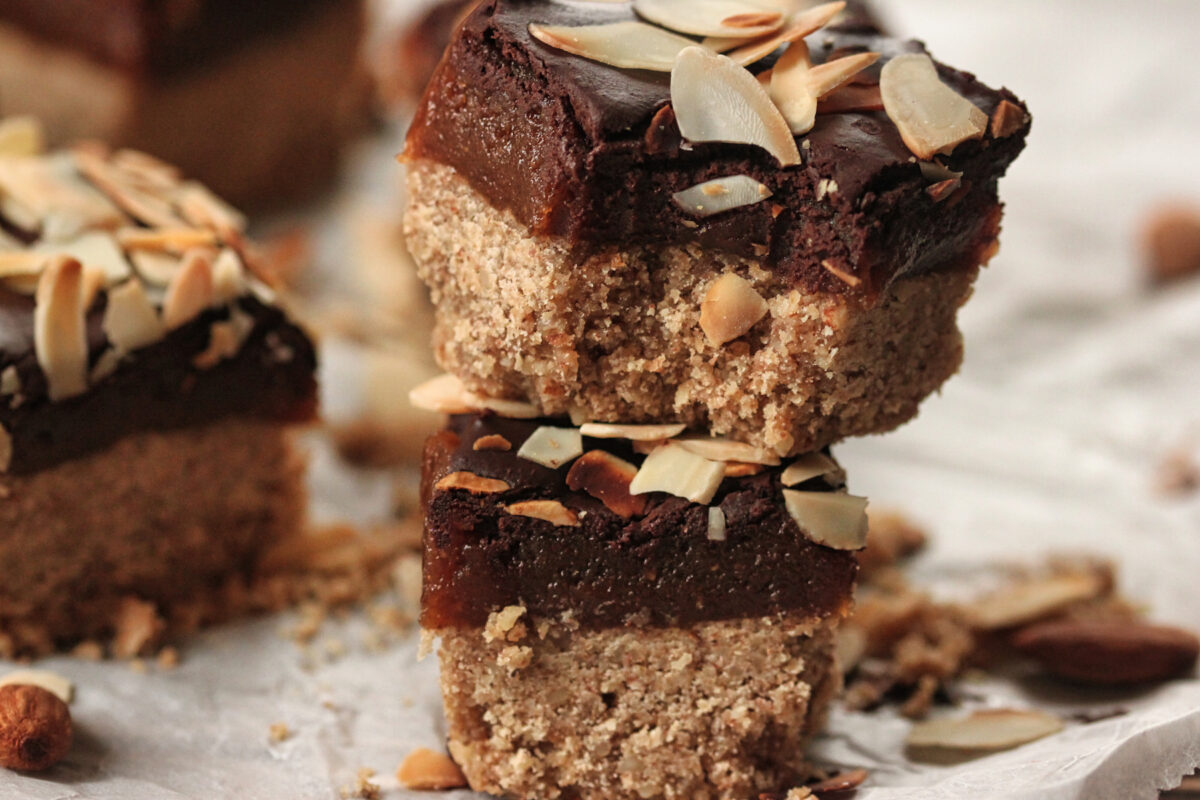 These little treats are incredibly addicting, they make a great after school snack for kids, or to take to your next pot luck.
Ingredients:
1 1/2 C peanut butter*
1 cup honey
3/4 cup brown rice syrup (you can get this at the health store)
6-8 cups crisp brown rice cereal (not puffed brown rice)**
2 cups dark chocolate chopped or dark chocolate chips
*tested with Costco organic brand, use any brand without added sugar and oils?
**this can be found at most at the health food stores, or substitute your favorite healthy cereal
Steps/Methods:
1. In a medium sauce pan melt peanut butter, honey,and brown rice syrup over low heat.
2. Once all of the mixture is all melted and mixed together well add in the cereal.
3. Mix the cereal and the sauce together, the recipe says 6-8 cups because not all cereals are alike and some absorb more of the sauce than others, mix in the cereal until it is well coated without extra sauce in the bottom of the pan press it into a 9×13 pan.
4. While the rice krispie part is cooling, melt the chocolate chips over low heat. I just use the same pan for this part, I hate doing dishes.
5. Spread the chocolate chip mixture over the rice krispie base, put in the fridge to let cool and soften.
6. Try not to eat the whole pan!
Republished from Naturally Savvy